The Hillsborough Animal Health Foundation Proudly Introduces AWAKE!
The Solution for all things animal in Hillsborough County, Florida!
The Overall Answer!
ALL ABOUT AWAKE!
AWAKE! is the total focus on Animal Welfare, Adoptions, Kids (Health) and Education. With AWAKE! we ensure our county remains the leader around the country in Animal Welfare – and we don't sacrifice basic public health principles to do it!
It is vital that all stakeholders in animal welfare join together to make this plan work. With a total team effort, there is no doubt that we can address and solve all our animal control challenges!
Education Comes First!
SHARING THE MESSAGE VIA:
Cable TV
Internet
Social Media
Radio
Print Ads
Every Vet Hospital, Not-for Profit, Shelter, and Rescue Group!
Billboards
News Articles
Animal Welfare
While increasing save rates at our shelter we:
Avoid warehousing

Ensure all animals are properly exercised and stimulated to protect their mental health
Maintain proper shelter population numbers consistent with shelter medicine standards

Require micro-chipping of all animals picked up and returned to owners
Adopt with caution – Responsible Pet Ownership!
Maintain Open Shelter Policy for visitors
No limited intake – no unwanted animals turned away – ever!
Develop programs to minimize owner surrenders
Behavior and Training Assistance
Assistance with food aid for low income pet owners
Assistance with veterinary care for low income pet owners
Enforce existing ordinances
ALL pets indoors, contained, or on a leash
New ordinance – all dogs and cats micro-chipped
Work with Rescue Groups
Register, inspect and monitor rescue groups to ensure quality of care and to prevent hoarding
Utilize Adopt-A-Pet efforts to aid and assist Rescues
Veterinary hospitals endorse and support rescues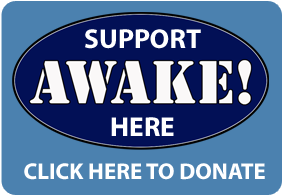 Feral Cat Welfare Policy
Our feral cat policy is based on the AVMA feral cat policy; and considers all priorities including public health, wildlife, and the welfare of cats.
This is the relevant portion of the AVMA Feral Cat Policy:
Encouragement of State and Local Ordinances
The AVMA strongly supports reducing the number of unowned free-roaming abandoned and feral cats through humane capture (with placement in homes where appropriate)… State and local agencies should adopt and enforce ordinances that:
Prohibit sale or adoption of intact cats by humane organizations and animal control.
Require licensing, rabies vaccination, and (microchipping) of all cats.
Encourage that owned cats be kept indoors, in an outdoor enclosure, or on a leash.
Prohibit public feeding of free-roaming abandoned and feral cats.
Managed Cat Colonies
Should managed cat colonies be established, natural or artificial restrictive barriers should be employed to protect both cats and native wildlife.
If sanctuaries for feral cats exist or are to be built, the AVMA encourages properly designed and maintained facilities. High quality care is imperative and overcrowding must be avoided.
"Free-roaming Abandoned and Feral Cats" (Oversight: AWC & CEI; EB 11/2004; revised 11/05. 06/2009)
The

AWAKE!

Feral Cat Solution
TENVAC!
Trap – Evaluate – Neuter – Vaccinate – Adopt – Contain
Start in high risk areas – schools, hospitals, nursing homes, etc
Evaluate includes FIV & Felk testing
Funding by tag fees/donations
Adopt / Foster / Kitten Programs where possible
Ordinance change – Stop Outdoor Feeding!
This is the single biggest problem with TNR!
Leads to interaction with wildlife
Increases mating opportunities and disease spread
Feeding any species always increases the population!
HAHF 'Containment' Plan
Veterinarians are determined to find human solutions to our feral cat challenge.  It is vital that we carefully consider alternatives for nothing less than our community health is at stake!  That is the reason the AVMA policy requires "natural or artificial restrictive barriers" for any "managed feral cat plan" to be implemented.  At this time in Hillsborough County, TENVAC provides for the following alternatives in respect to feral cats.
"Artificial Restrictive" Managed Colony Options:
County wide Sanctuary Effort with 1-5 acre location (donated by county)

Small "shelters" w/enclosed perimeter

"Caregiver" Backyard Sanctuary Program – this is the LONG TERM solution

where appropriate (zoning, etc)
Responsible Pet Ownership principles demand that cats be indoors or contained, just like dogs.
As AVMA policies note, any sanctuary plan must be carefully monitored (vet techs/vet) with all inhabitants sterilized, tested, vaccinated, dewormed, and micro-chipped.  Heavy focus on kittens and adoption efforts prior to any sanctuary placement.
"Natural Restrictive" Managed Colony Option:
Under some very restrictive conditions, the AWAKE! plan does allow for a limited number of un-contained colonies that are also carefully monitered and tested regularly.  Currently, colonies of cats are provided for by 'caregivers' to some extent or another.  Those colonies need to be carefully analyzed using the AWAKE! principles to ensure they are not near schools or other high risk areas.  Further, by studying these colonies and developing full data, veterinarians and scientists will be able to continue fine tuning solutions.  Any solution must be humane and effective, and actually work toward the goal of reducing the feral cat population.  This will require continual re-assessment to ensure the best possible result for everyone; human, furry, and feathered.  The Full AWAKE! Feral Cat Plan, including our 10 point "natural restrictive" colony option (page 7), can be read here.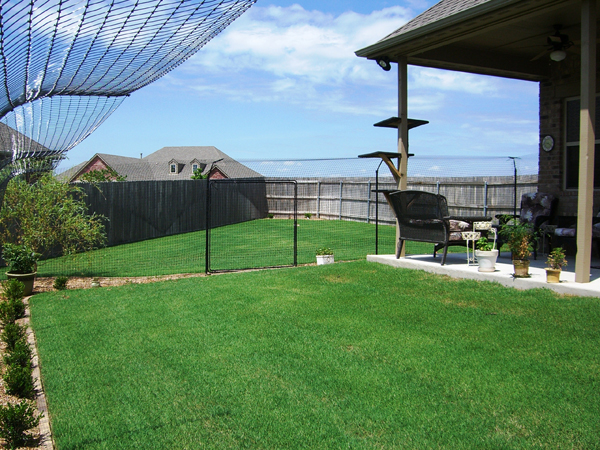 The Long Term Solution: Educate to AWAKE!
Major Sustained local campaign about "Cats Indoors or Contained"
No outdoor feeding!
Contained or on a leash – just like dogs
Major Sustained local campaign about adoptions
Drives traffic to shelter, vet hospitals, and rescues
Will not compromise Responsible Pet ownership principles!
Critical element of plan for all animals!
Major Sustained local campaign about Spay/Neuter of Pets
This is a vital aspect of the long term reduction in the overpopulation problem.
This campaign should be zip code targeted for maximum impact.