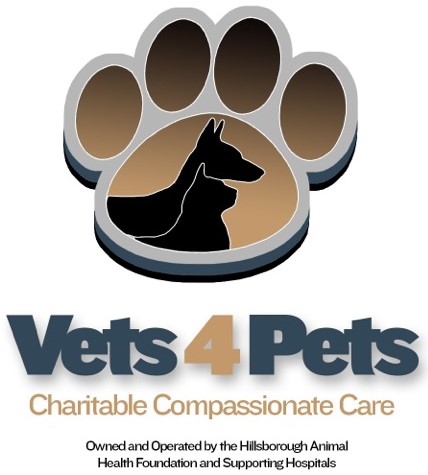 Vets4Pets is a a non-profit 501(c)3 charitable veterinary clinic. It is owned and operated by the Hillsborough Animal Health Foundation and its member hospitals.
We are a referral hospital only. All of our clients must be referred from a Vets4Pets approved human charity or member hospital; or have been approved for a county funded pet sterilization voucher; or be referred by one of our approved animal rescue groups. In this way, we are able to ensure we meet our prime mission: to provide charitable care for those who truly need it.
For questions please contact us!
Download referral form.