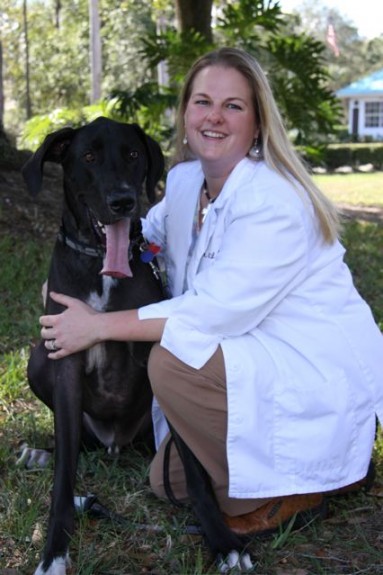 Dr. Christy Layton, a veterinarian in Plant City, and Treasurer of the Hillsborough Animal Health Foundation, has been nominated for the title of America's Favorite Veterinarian. The contest, held by the American Veterinary Medical Foundation was created to recognize exceptional veterinarians.
The winner will be determined by public votes. Voting for the contest is open now, through September 1. Persons interested in voting can visit www.AmericasFavoriteVeterinarian.org, where they can submit their selection daily.
When asked about how she feels about being nominated for the contest, Dr. Layton says, "I am honored and grateful. I really owe it to my clients and their pets who allow me to do what I love every day."
Dr. Layton, is one of 20 finalists, selected from hundreds of applicants. Today, she holds the 4th place position.
Dr. Layton grew up in Plant City and opened her practice, Timerlane Pet Hospital and Resort in 2006. She is extremely active in the veterinary community where she serves on the Hillsborough County, Animal Advisory Committee and chairs the Florida Veterinary Medical Association, Animal Welfare Committee. She has always been an advocate for the well-being of animals, as she offers her services for several animal rescues as well as organizing the annual fundraising gala, Fashion, Feathers & Fur.